Goodyear Eagle F1 SuperSport R chosen as original equipment for the latest 502 hp Porsche 911 GT3
04 Jun 21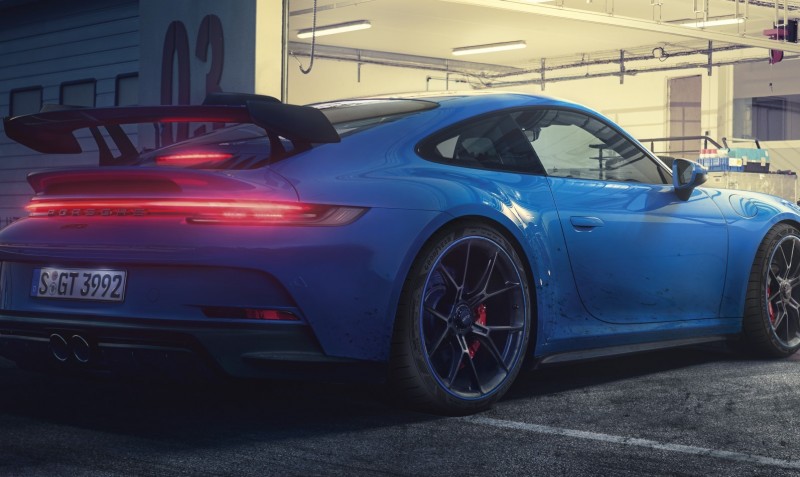 Goodyear is proud to announce the homologation of the Eagle F1 SuperSport R as original equipment for the latest edition of the Porsche 911 GT3.
The Eagle F1 SuperSport range is Goodyear's flagship ultra-ultra high performance (UUHP) tire portfolio with three different variants, SuperSport, SuperSport R and SuperSport RS.
The Eagle F1 SuperSport R provides superb grip levels and steering precision on and off track. Grip levels are enhanced through use of a high-friction compound that provides exceptional dry grip levels, while excellent cornering stability is ensured by bridges in the tread pattern's inner groove reducing deformation of tread blocks under extreme cornering forces. Steering precision and feedback also benefit from optimizing the tire's footprint for more consistent pressure distribution.
Hans Vrijsen, managing director, Goodyear Original Equipment said: "Goodyear's experience in Motorsport has played an important role in our UUHP tire development. The Goodyear Eagle F1 SuperSport range is designed to enhance the handling characteristics of the highest performing cars on the roads today, as well as being developed for exciting future projects in vehicle manufacturer's development pipelines.
"The SuperSport R features innovative technologies and compounds that satisfy the most demanding requirements for braking distances and lap times, while also delivering the more immersive elements of the driving experience. This makes the SuperSport R a perfect fit for the Porsche 911 GT3."
The Goodyear Eagle F1 SuperSport R is fitted to the new Porsche 911 GT3 in 255/35ZR20 and 315/30ZR21 front and rear sizes respectively.
About Goodyear
Goodyear is one of the world's largest tire companies. It employs around 62,000 people and manufactures its products in 46 facilities in 21 countries around the world. Its two Innovation Centers in Akron, Ohio, and Colmar-Berg, Luxembourg, strive to develop state-of-the-art products and services that set the technology and performance standard for the industry.
For more information about Goodyear and its products, go to www.goodyear.com/corporate.