Goodyear 90-Days Worry Free Assurance Program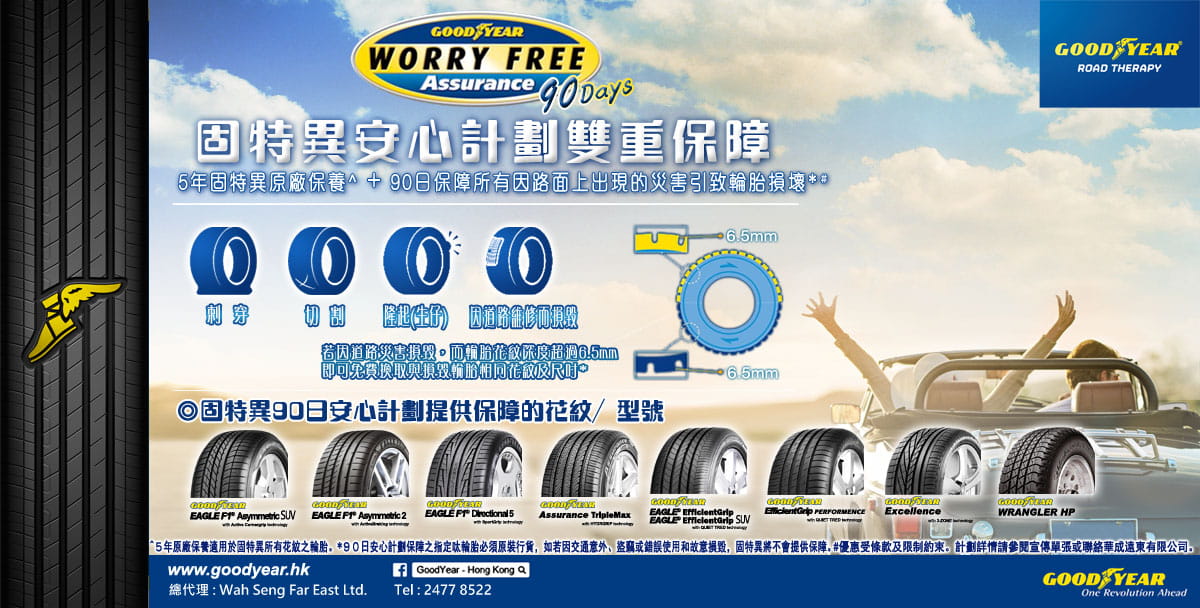 Goodyear Worry Free Assurance Protects Your Goodyear Tires Against Road Hazard Damages.
The Goodyear Worry Free Assurance (WFA) is only valid in Hong Kong.

Present the Goodyear WFA card, original receipt of tire purchase, and damaged tire to dealer where the tire was originally purchased when making a claim.

Damages other than those specified under the Goodyear WFA will not be covered Labor charges such as removal, fixing and balancing of tire shall be borne by the purchaser.

The Goodyear WFA program will be invalid after 90 days from the date of purchase or when remaining tread depth is less than 6.5mm.

Goodyear reserves the right to change the terms & conditions herein at any time at its absolute notice without prior notice.