GOODYEAR INNOVATION
We innovate
New discoveries become new technologies and new technologies become new products to give you a better driving experience. Innovation is not just something we do; it's who we are and who we've always been since 1898.
Our culture of creation has given us everything from our very brand – we're named after Charles Goodyear, inventor of the vulcanisation process – to the reputation for excellence that's made us one of the world's largest tyre manufacturers.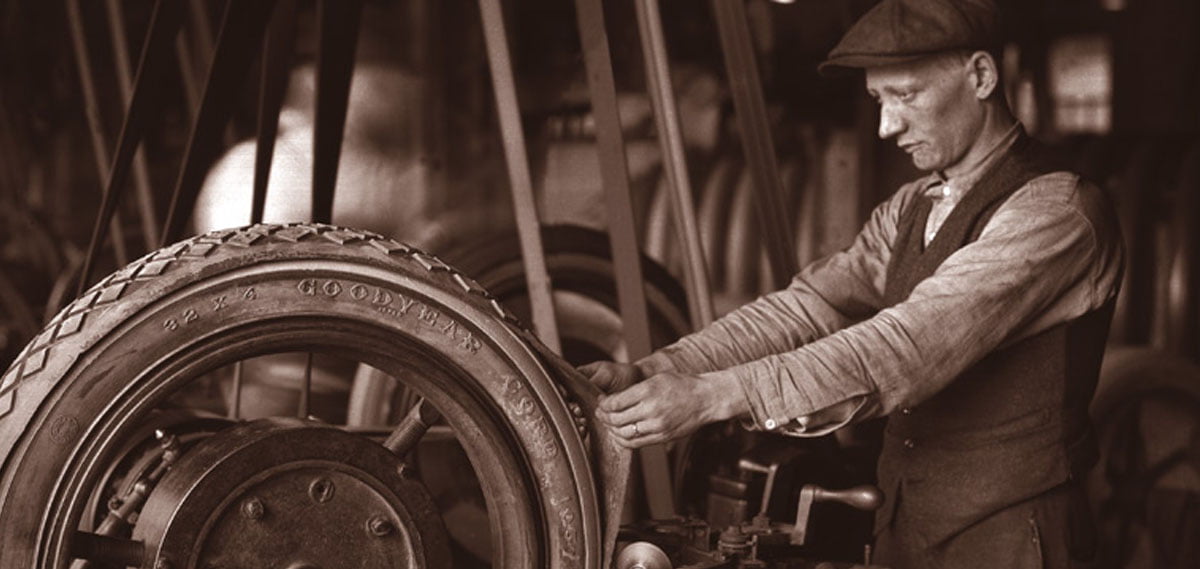 We were there
At Goodyear Research, our scientists are proud to draw on over 100 years of innovation in discovery, design and manufacturing for the inspiration that fuels today's research.
We were there:
When the Model T Ford rolled off the production line in 1908, it rolled on Goodyear tyres.
We're more than a car tyre maker – we made the world's first pneumatic airplane tyre in 1909 and the first radial tyre for commercial aircrafts in 1983.
The first vehicle to break the 600mph land speed record did it on Goodyear tyres (1964). We also have a long history of working with Formula 1 teams and manufacturers, putting Goodyear tyres on cars that win races.
We put the first tyres on the moon – the 1970 Apollo 14 moon lander was shod with Goodyear's XLT tyres.
We have a habit of making first: the first off-road tyres (Rut-Proof, 1921); the first tyres designed to keep rolling after a blowout (Lifeguard, 1934); the first mass-market tyres for wet conditions (Aquatred, 1991) and many more.
We think green – from the introduction of the BioTred corn-based compound in 2001 to our current work on a renewable biomass tyre.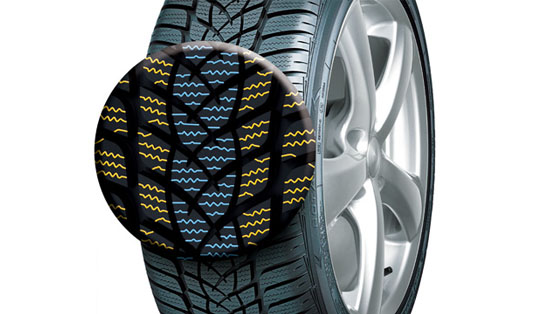 At the leading edge of more than just tyres
Our culture of innovation isn't just confined to the history books, it still lives on today in the work of our worldwide teams of Goodyear Research engineers and scientists who are not only at the forefront of rubber and polymer science but also in diverse fields including computing, physics and mathematics.Our researchers are responsible for thousands of patents, with our inventions and breakthroughs used not only in tyres but also in areas including adhesives, food packaging and even artificial hearts.
Goodyear Research was the training ground for Paul Flory, a Nobel laureate in the field of polymers
Two research associates have been awarded the Goodyear Medal, the highest award of the Rubber Division of the American Chemical Society, which honours scientists and engineers who've made outstanding innovations.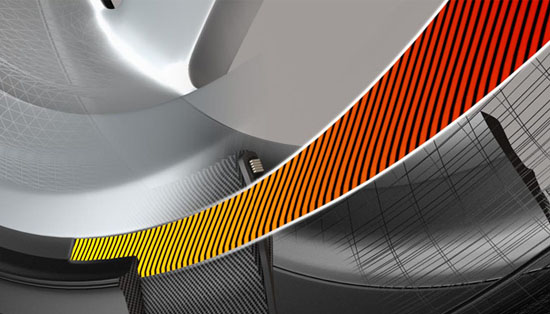 Better technologies for better driving
We've never lost sight of what we do best – developing brilliant new tyre technologies for the needs of today's driver. From tyres that deliver excellent performance under the toughest of hard driving conditions, to long-lasting tyres that save you money at the fuel pump, we put the driver first in everything we do.
Our Goodyear Innovative Technologies include:
RunOnFlat self-supporting tyres (2005) that keep you on the road even after a flat.
ActiveCornerGrip and ActiveBraking (2007) technologies that deliver improved handling under hard braking and cornering.
EfficientGrip Performance technology that lowers rolling resistance for reduced fuel consumption without compromising on performance – rated A for wet grip* (2013).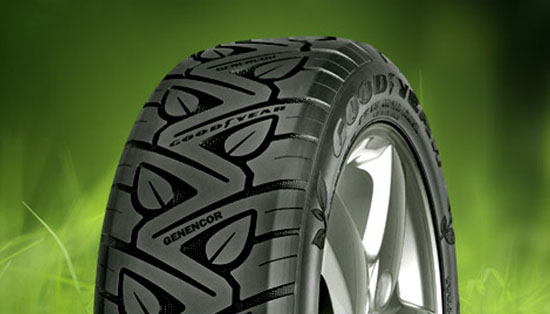 Into the future
The work continues. Goodyear Research scientists continue to innovate – focusing on a future that not only prioritises the development of high-performance tyres, but also reflects the need for responsible production in a world of dwindling resources.We're also working hard on more environmentally friendly products, with the Biolsoprene™ concept tyre – a tyre made of renewable biomass – unveiled at the 2012 Climate Conference in Copenhagen. We innovate. We always have, and we always will.